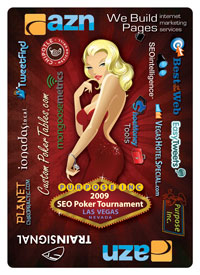 When Purpose Inc asked the attendees of PubCon to choose a favorite charity, I blanked. I have raised money and walked/run for so many great ones. Most recently those focused on cancer research because that seems to touch my life more everyday. But I didn't pick any of those. Instead I am going with the one that touched my life and so many others from the start of our lives. The March of Dimes.
I was born prematurely and very sick due to my mom's toxemia that she passed to me. The goal of the March of Dimes is to work toward identifying the reasons for premature birth and combat them. If a baby that is born prematurely can be carried to term, there is a marked difference in their ability to survive.
The March of Dimes is most known for their funding of the research that found the vaccine for polio. They have also funded research that developed surfactant, a solution that is sprayed into premature babies lungs to help them breathe because their lungs are not fully developed. They have also pushed for better health coverage for all children in the US (CHIP program) and the early identification of many diseases that can be treated at birth but are rarely tested for.

Another win has to do with mothers. The March of Dimes funds programs all over the nation to push for mothers to be aware of the risks of smoking and drinking during pregnancy, as well as the risk of using other drugs. They give out many grants to help teach women about the benefits of breast feeding, and most of all the need for Folic Acid. This product is now a required part of the US's grain supply. A woman needs to have at least 400mg of it in her system at the moment of conception to aid in the development of a baby's brain. Folic Acid has been shown to reduce the possibility of many types of brain development issues in fetuses.
Now, all of this is off the top of my head. I should go research all of this, but I think most of it is dead on. See I was the "Youth on Board" for the Killeen and Austin Board of Directors from high school through college. The March of Dimes has been a huge part of my life from the start.
See you all in Vegas!!