New Breed of Show – Blue Glass LA
It is no secret that I spend a good amount of my year at conferences. In the past year, I have been working on my own and needed to be at as many as possible for networking and client development. Now that I am with Distilled, I can be a little picker about what shows I attend and how often.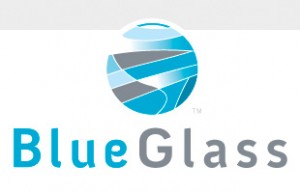 When first approached about Blue Glass LA, I knew nothing about it, only that Chris Winfield, Brent Csutoras, and Tony Adam were behind it. That in and of itself was credibility enough to attend, but the more I looked into the show, the better it got.
First off, most of the panels have only 2-3 speakers, making them more focused and less rushed, for the audience and the speakers. I am a big fan of this format because the hand picked speakers get more time to really teach. And as a regionally based show, the crowd should be more intimate.
This show seems much like Search Exchange, which I spoke at this past May and loved. It was a good opportunity to really get to know and network with people. Blue Glass LA is hoping for the same vibe, adding an LA twist.
I think this is going to be an awesome show for networking and education. Taking all of the best things about some of my favorite shows (like PubCon and SearchExchange) and putting them on the West Coast with a great crew. I can't wait to see everyone in a few weeks!