Updated (Like 2 hours later) – They've done it! The ad below goes to the Bossa Nova dress in the ad. <3 Thank you!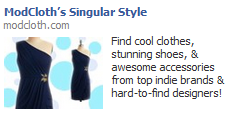 Dear ModCloth,
I love your Facebook ads, they are one of the few that work for me … repeatedly. I even bought one once, took it with me to Mexico and it was even borrowed from a friend! Great stuff.
On the left, myself and Lauren Polinsky. To the right, Kristy Bolsinger wearing the same Plum Role Dress.
There is an issue though. Those ads … they feature pretty dresses that catch my eye. I click … and am taken to the dresses page. The dress I loved is NOT THERE. I have to search for it.
Example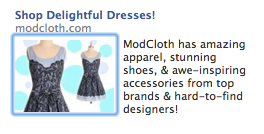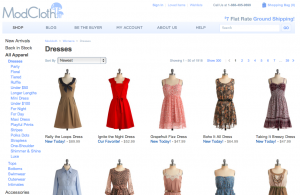 No pretty blue dress. *sad face*
How to Fix This Issue and Sell More Dresses
Talk to your developers. Find some way to land on something like this: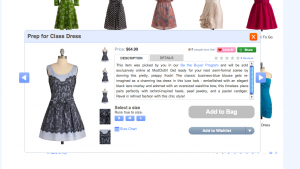 Or the product page (bonus you have suggested other products!). Maybe retrofit the landing page to be the product page but rather than suggested accessories, you suggest other dresses. Or add a call to action at the top of the page "see other dresses" or something more catchy.
Thank you for your time,
Kate Morris
PS I do love your products. Ordered another one the other day. But please make it easier!
Thanks to Lauren Polinsky for the photos from a great trip!